The Savannah Ghostwalker Tour and Ghost Hunt
Ghost Stories, History and Legends, Cemeteries, Battlefields
Hunt for Ghosts using our real K2 EMF meters with
Savannah's Most Experienced Ghost Tour Guides!
Book Your Savannah GhostWalker Tour Now!
Savannah GhostWalkers Tours Featured in U.S. News and World Report Article on Best Savannah Ghost Tours!
U.S. News and World Report Travel just released an article on the best ghost tours in Savannah GA and, not suprisingly, Savannah Ghostwalker Tours was on the list!
"Travelers enjoy guides' ability to highlight the city's historical facts in their ghost stories. Visitors also say that the electromagnetic field meters add a fun twist to the tour."
Find out for yourself why Savannah Ghostwalker Tours are so highly rated –

Book Your Tour Now

!

One of our guests on our Savannah Ghost Tour was captured in this video holding a very active K-II EMF meter when something unexpected showed up. Notice the eerie blue orb floating behind him!
You never know what to expect on our walking ghost tours in Savannah!
The Best Kept Secret Ghost Tours in Savannah
That's right – this is it – The Savannah Ghostwalker Tour and Ghost Hunt Experience.
Searching for that "no alcohol allowed," uncrowded Savannah Ghost Tour?
We are the smallest ghost tour in Savannah. No crowd, no pub crawls and "no adult beverages allowed" on this tour!
This is serious Ghost Hunting business!
Only "15" tickets available tonight!
Rated PG-13 for the fraidy cats. Tinged with a wee bit of creepiness and laced with a dose of true Savannah History and Legends.
Let's go hunt some ghosts and learn something! Use our real K2 EMF meters and Hunt for Spirits with Patrick or Gene, "The Experienced Guides".
We will tell you the Ghost Stories, History and Legends that have made Savannah America's most haunted city.
We will take you to the cemeteries and show you the bloody battlefields where 1,000's died violently.
What Makes Savannah Ghost Walker Tours Different?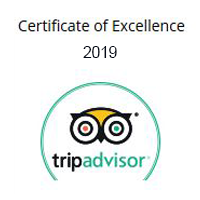 Savannah is well know for its "street drinking".  All 48 Savannah ghost tours are trying to sell out 60 tickets per tour and encouraging public drinking on their tours. OMG they are Crowded and Obnoxiously rowdy.  "The Savannah Ghostwalker Tour" Guarantees you an uncrowded experience with no alcoholic beverages permitted on our tour.
Hear Savannah's Ghost Stories and rich History and Legends spoken by a true "Savannah Ghostwalker". We Provide Real K2 EMF Meters for you to Hunt Ghosts with while on Savannah's Finest Ghost Tour.  Please Be selective and don't let some other Tour Company "Pack" you into a mob of 60 drunks. Check their reservations calendar and see how many tickets they are selling for each tour (30-60); that's noisy and not fun! (*Please see their picture below!*)  We are the legitimate Ghost Tour at Night guides.
Advance Reservations are required for The Savannah Ghostwalker Tour and Ghost Hunt.  Please book early for your journey to The Hauntings of Savannah GA. Hear the History and Legends of Savannah GA, as well as The Ghost Stories narrated by "The Ghostwalkers". Walk with Patrick or Gene searching for Paranormal Activity during The Ghost Tour at Night.  We provide real K2 EMF meters for you to use during your Ghost Tour and Ghost Hunt. We know where the bodies are!
Which looks like more fun?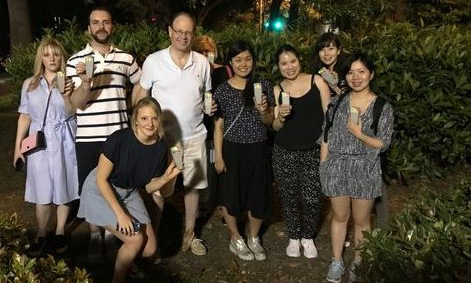 This is The Savannah Ghostwalker Tour and Ghost Hunt Experience !
Considered the Best, not Crowded like the Rest.
Only "15" tickets available each night. Please Book Early to Reserve your place.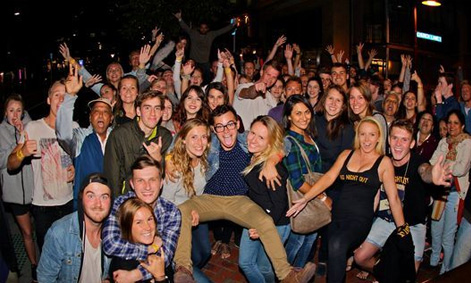 This is what all The Other Tour Companies in a Savannah "Groupon Special" looks like!
Packing your Tour for their profit with total disregard for your enjoyment.
Is this how you want to spend your evening in Savannah; with a drunken howling mob?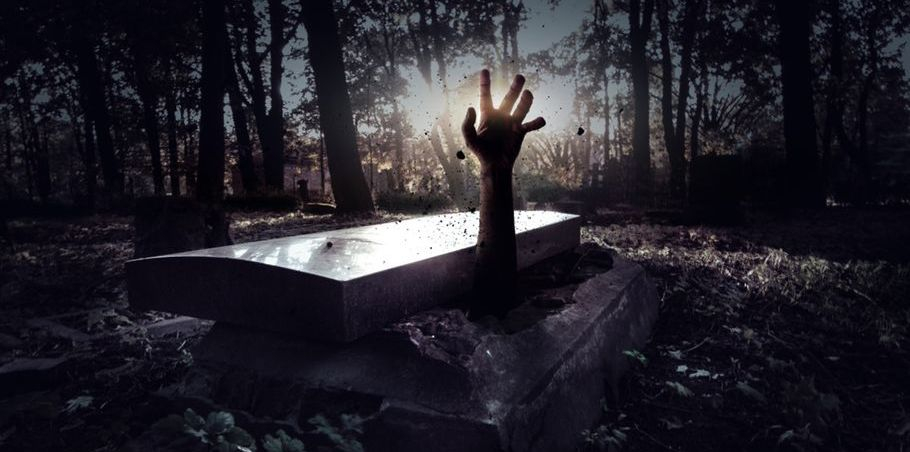 Advance purchase required!