Savannah GhostWalker Tour Details
A once in a lifetime chance to experience an evening walking tour and ghost hunt in Savannah with The Ghostwalker!
Walk with a smaller group of only 15 like minded ghost tour patrons.  Rated PG-13, Unruly spirits will be exorcised! Hear the telling of The Savannah Ghost Stories narrated by the most experienced guide in Savannah!
Learn the true History of a City built upon its dead. See Haunted Mansions, Cemeteries and Battlefields!
We provide "K2 EMF Meters" for you to use! You can Hunt for Ghosts and become a real "Ghost Adventurer" for the night!
Click the button below to get started on adventurous Savannah ghost tour!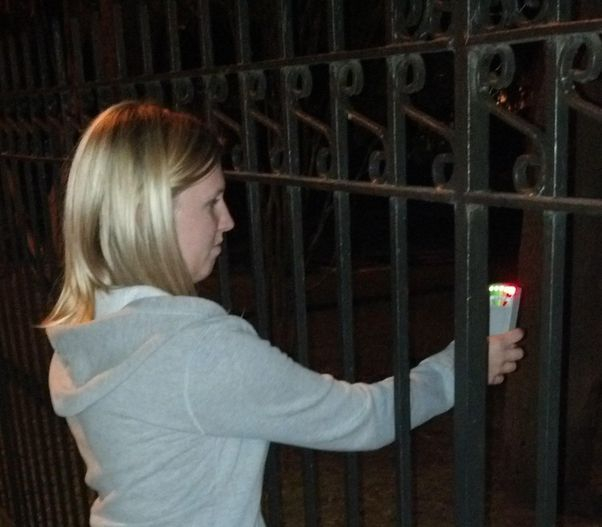 Active K2 meter at cemetery.
Some locations you'll be visiting on this 2 hour walking ghost tour are:
Colonial Park Cemetery
The "Hanging Tree"
Savannah's Oldest Christian and Jewish Cemetery filled with Yellow Fever victims
Our Most Haunted Squares
Several Haunted Houses and Businesses viewed from the exterior; up close and personal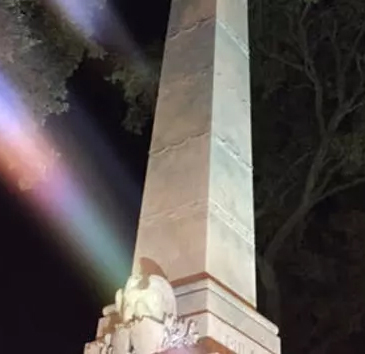 Your tour guide will be sharing with you his personal experiences and knowledge of ghost research, "ghost investigations", ghost records and archives of the Georgia – Historical Society, and even paranormal activity. This once-in-a-lifetime opportunity is one you don't want to pass up, so book your tickets today and take a walk down the "Past Lane!"
What Is Not Included?
Gratuity for the tour guides is not included in the price of your ticket. It is not mandatory, however if you enjoyed your tour and you feel that your guide merits a "tip" it will be greatly appreciated and graciously accepted.
Meeting Location
Historic District (Savannah, GA)
(Exact meeting location details will be provided immediately upon purchase of tickets.)
Tour Begins at 9:00 PM in Madison Square.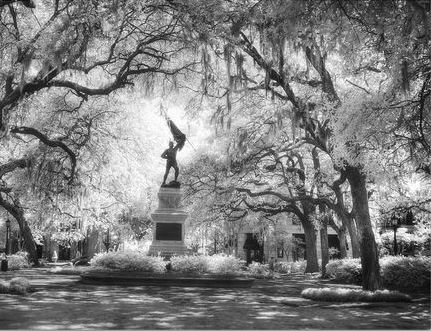 We Are Easy To Find
Tour Begins at 9:00 PM in the Southwest corner of Madison Square near the "March to the Sea" Historical Marker.  Ask for the Ghostwalker.
Considered the best, not crowded like the rest.
Click the "Book online now!" button to make online reservations, or call 912-662-0155.