Testimonials
Savannah GhostWalker Tours is one of the highest rated ghost tours in Savannah, GA, and there is a very good reason for that!
That reason is Patrick McDonald and Gene  –  the GhostWalkers. Patrick and Gene are Licensed City Tour Guides, and are the most experienced ghost tour guides in Savannah, with over 20 years leading ghost tours around the Savannah Historic District.  They are very knowledgeable, not only about the ghost stories, but also about Savannah's History and Legends.
Book Your Tour now to find out why Savannah GhostWalker's ratings and testimonials are so good!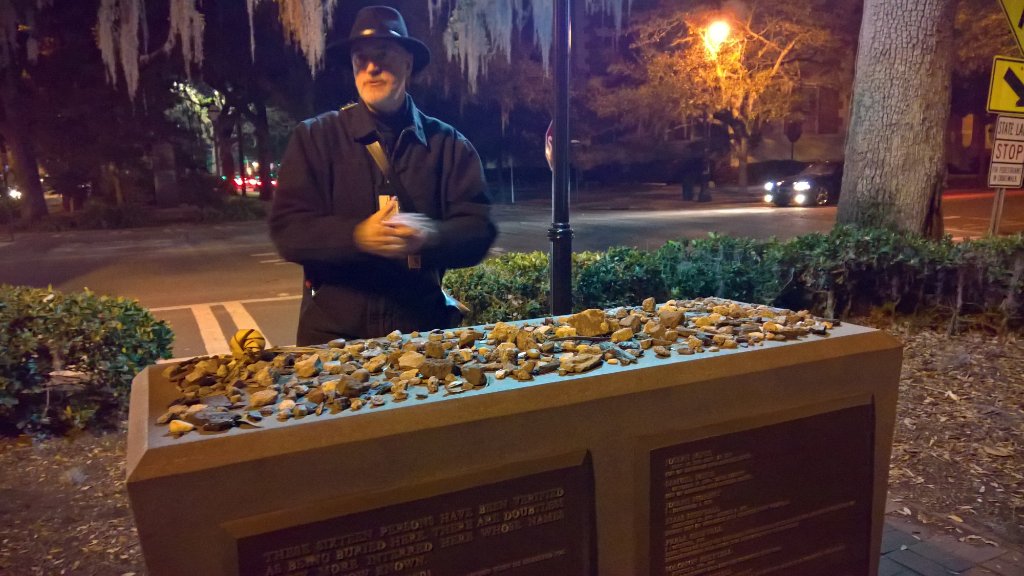 Wonderful experience!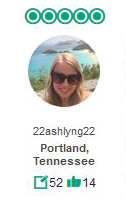 We looked through what seemed like hundreds of different ghost tours before deciding on this one. The small group setting and the inclusion of the authentic EMF readers seemed intriguing and worthwhile. We're grateful we booked this tour! Patrick was informative and honest. He is excited about ghosts and spirits but also doesn't attempt to embellish stories to get people to "buy in" to them. He also lets you decide what you believe instead of pressuring you to believe in ghosts, so this tour is great for skeptics!
We had done a trolley tour earlier in the day, but still learned even more history of the city of Savannah on this tour—which I loved. Our group had 8 guests and Patrick which made everything smooth and comfortable. Patrick checked on us throughout the tour to ensure we were all comfortable and ready to continue on as we toured the city for just shy of 3 hours! The pace of the tour was perfect. It never seemed like we walked extremely far; even at the end. Wear comfortable walking shoes. He gave us time to soak up the stories he was telling and take plenty of pictures so we could try to capture a ghost or paranormal activity on camera.
The readers were interesting. Just know that if you're obsessed with checking your social media that you will need to have your phone on airplane mode throughout the tour for the EMF readers to be more accurate. It's a few hours—cut the cord! It's worth it.
At the end of the tour, Patrick made sure we got a ride back to our Airbnb before he left the square since we were using Lyft at nearly midnight. I appreciated that. He's a wonderful guide and certified. He knows a massive amount of history of Savannah so ask him questions.
I took lots of pictures on the tour and caught something odd on one of them in a series of 3 consecutive shots taken a second apart during my tour. I failed to inquire about this to Patrick until I received my email a couple days afterward with a link to their email address. I sent him the pictures to get his opinion and he says I caught something on camera! I've included my picture for the review.
Take this tour! You will be pleased!
Date of experience: March 2019


Headlines From Our Recent Reviews:
Fun Experience •  Perfect Ghost Tour
Great Stories •  Book This One •  Fabulous experience
Wonderful experience!
Very enjoyable!
Great Way to See Savannah
Really awesome tour, this is the one to take!!!!
Awesome Tour
This is a must-do!
Great tour!
Awesome and Creepy Ghost Tour
Awesome experience!!!
Walking with Ghosts
Good and fun experience
Lots of spooky history
Knowledgeable and informative
Real ghost hunters for a night!
Wonderful tour with a passionate guide
Wonderful introduction to Savannah!
This tour was amazing!!!
Nice Side of Savannah
Ghostwalker tour exceeded expectations